Deputy assigning and activating deputy functionality
In order to enable "deputy functionality" by assigning the deputy for the current business user it is required to navigate to the additional menu and press icon User (Surname, Name).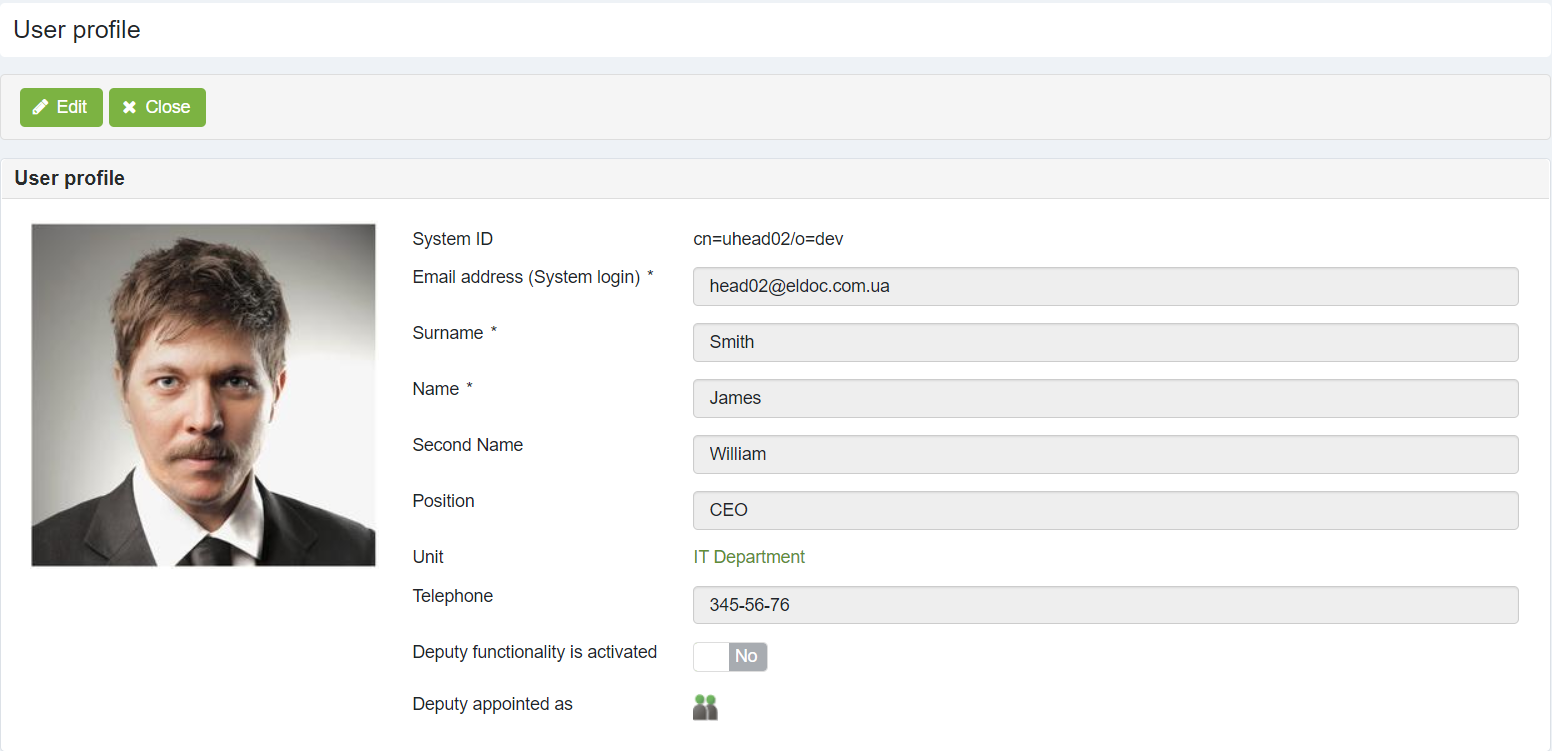 In the business user profile there will be possibility either to enable or to disable "deputy functionality". In order to activate / deactivate the functionality it is required to click on the switcher. In order to activate "deputy functionality" it is required first of all to chose the respective user who will be assigned as a deputy of the current user. Choosing the deputy is performed through the standard menu of choosing the users in elDoc system.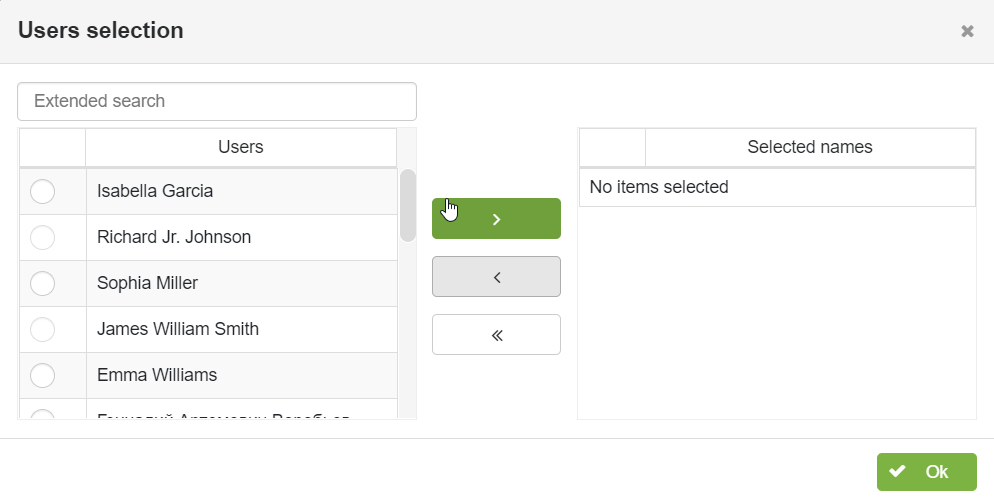 The chosen user will be set as a deputy of the current business user.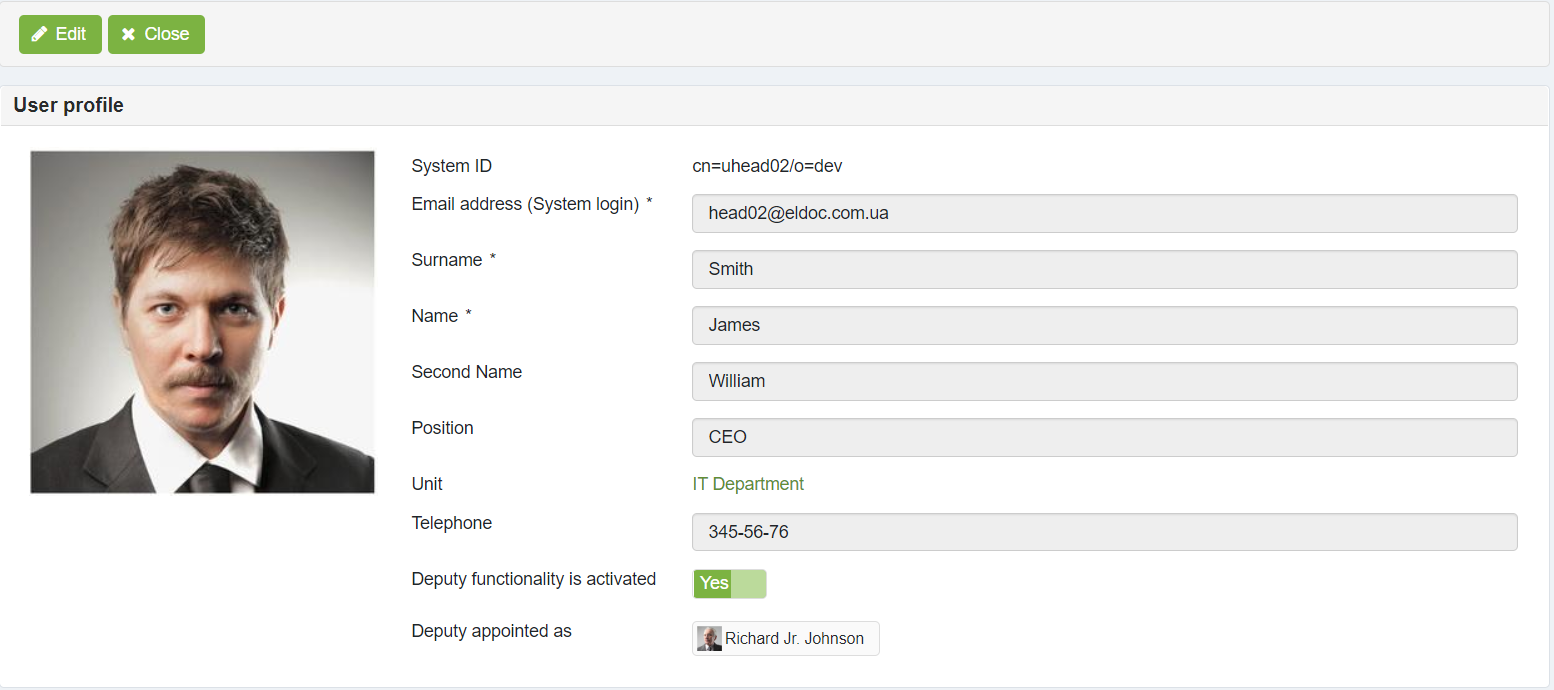 In case the current user of the elDoc system has set up the deputy by activating the "deputy functionality", all documents where the current business user is assigned to will be accessible for processing by his/her deputy.
Last modified: April 28, 2023